50-min Swedish massage with a free upgrade to aromatherapy
Repêchage custom deep cleansing & hydration facial
Free Eye Look Better treatment with head trip scalp massage
Offer expires 10.31.19 and cannot be combined with any other offers
Seaweed Facial
on the Go
For busy men and women who are always on the go!
$65 (45 min)
Nourishes, hydrates, cools and refreshes skin. Anti-oxidant rich and rejuvenating treatment.
Brightening Facial
For mature / sun damaged skin
$120 (1 hr 30 min)
The Latest in Skin Brightening Science with Innovative Marine Biotechnology. This ground-breaking peptide and marine biotechnology, clinically proven to rapidly reduce the appearance of uneven skin tone while battling hyper-pigmentation due to the sun, acne, and hormonal changes while enhancing cell renewal and reducing inflammation to reveal a more youthful, luminous complexion that lasts.
Vita Cura Facial
For Anti-Aging
$115 (1 hr 15 min)
Formulated with our patented anti-aging ingredients and exclusive seaweeds,each of the active ingredients has the power to stimulate what young skin does naturally. Biomimetic Messenger Pentapeptide helps reduce the appearance of lines and wrinkles and improves skin's firmness. Marine Biopeptide helps increase elasticity.
Hydra Medic Facial
For problem/acne skin not just for teens
$75 (1 hr)
Your prescription to clear skin, specifically designed to deep pore cleanse,purify,and control problem skin. Helps to heal existing blemishes,while helping to stop new ones from forming. A synergistic antioxidant tea blend soothes inflamed skin,leaving it noticeably healthier and smoother.
Opti-Firm Eye Contour Treatment
For puffy over stressed eye area
$45 (20 min)
Clinically proven ingredients that work to reduce wrinkles, puffiness and dark circles.
Skin Services
Business Hours
Monday - Friday
Open at 9am, last appointment booked at 7pm
Saturday
Open at 9am, last appointment booked at 4pm
Sunday by request only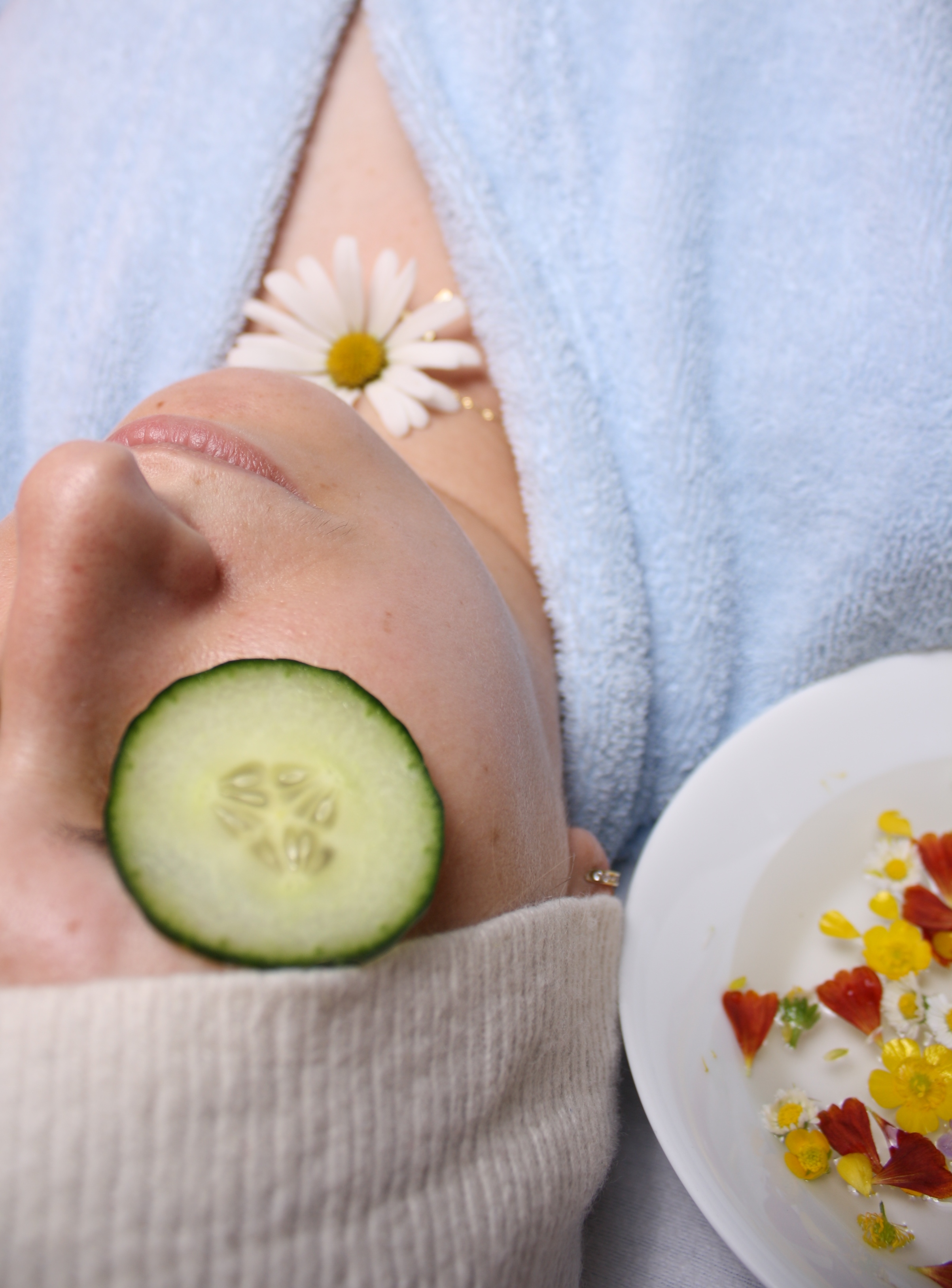 The mastermind behind our skin services
Laura Julian is the Senior Medical Esthetician at Bridgeport Mind & Body with over twenty years experience in advance Micro-Dermabrasion techniques, 30 percent Glycolic Doctor Grade Exfoliation, specializing in Adult and Teen Acute Acne, Rosecea hyperpigmentation Pre-post surgical facials, firming and lifting of sagging skin. Dark circles and puffy eye treatments.
Laura Julian is European trained in the belief system that starting on a facial regime in your late twenties will prevent many of the skin damaging environmental stresses that cause the aging process. Hydration and sunblock are mandatory even in the winter months or rainy season.